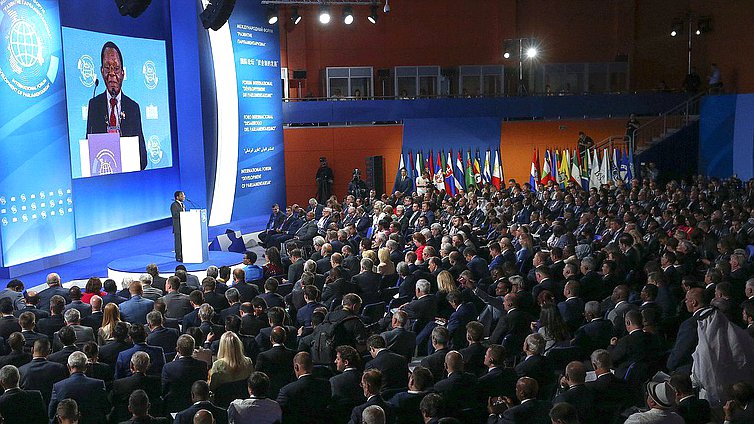 Today the extensive program of international relations of the State Duma is clearly inscribed in the general outline of Russia's foreign policy and allows upholding the interests of the Russian Federation abroad both through bilateral contacts and within the framework of international parliamentary structures.
Agreed model laws which become a legal basis for the development of the cooperation between states, harmonization of legislation and legislative support for consolidated decisions of the states are the practical results of interparliamentary contacts.
Standing delegations of the State Duma, formed on the principles of equal or proportional faction representation, actively participate in the activity of international parliamentary organizations. During bilateral contacts and various parliamentary events, including within the framework of interparliamentary organizations, Russian parliamentarians explain Russian approaches to topical international problems, exchange views on legislative activity of parliaments, and establish constructive multilateral cooperation.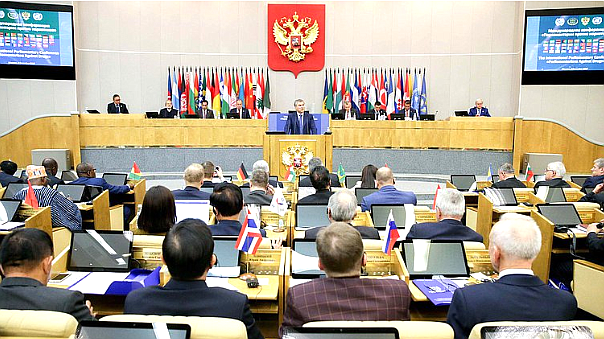 Ensuring international relations of the State Duma is entrusted to the Committee on International Affairs, the Committee on CIS Affairs, Eurasian Integration, and Relations with Compatriots, the Department of Inter-parliamentary Cooperation of the State Duma's Office. In accordance with the decree of the Chairman of the State Duma, his deputies oversee international cooperation with groups of countries and international organizations.