Vyacheslav Volodin laid a wreath at the José Martí Memorial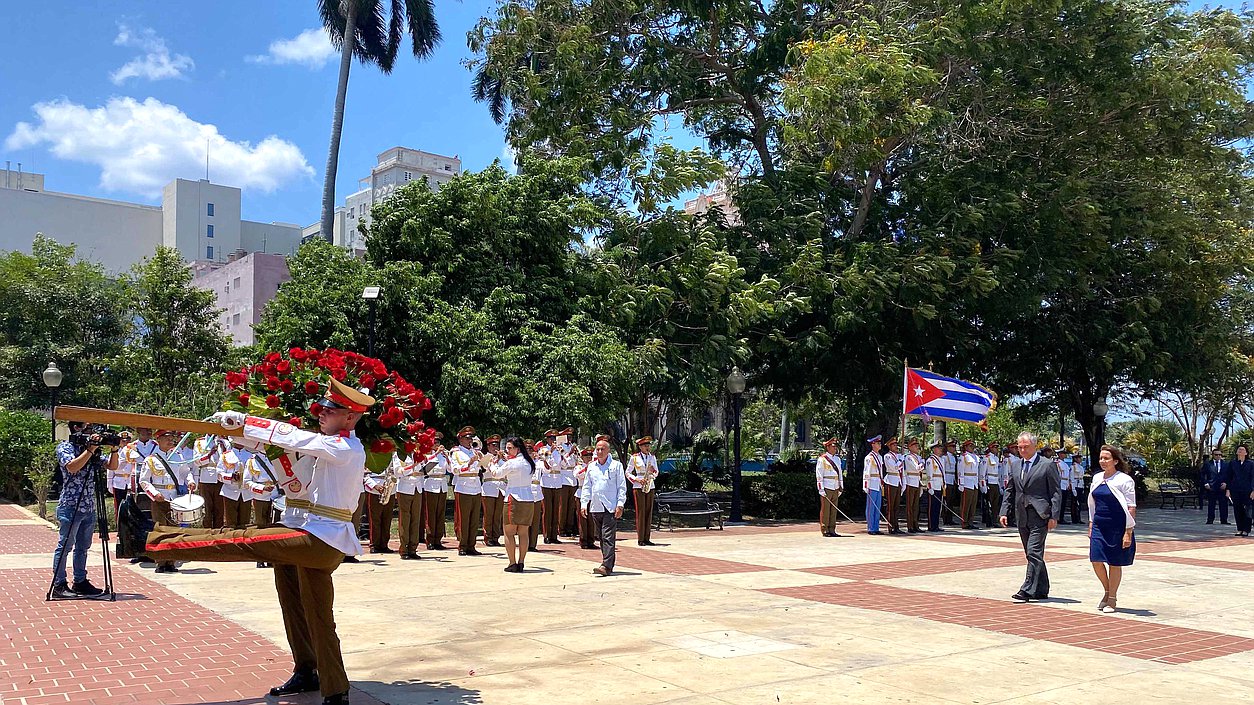 The Chairman of the State Duma Vyacheslav Volodin

Volodin
Vyacheslav Victorovich The Chairman of the State Duma of the Federal Assembly of the Russian Federation of the eighth convocation. Elected in single mandate constituency № 163 (Saratov constituency - Saratov Oblast) and members of the State Duma laid flowers at the José Martí Memorial in Havana.
José Martí is considered a Cuban national hero, one of the leaders of the national liberation movement.
Vyacheslav Volodin is paying an official visit to Cuba. During the visit, he will take part in the first meeting of the Commission on Cooperation between the State Duma and the National Assembly of People's Power of the Republic of Cuba.
1 from 47