Vycheslav Volodin had a telephone conversation with Chairman of the Mazhilis of the Parliament of Kazakhstan Nurlan Nigmatulin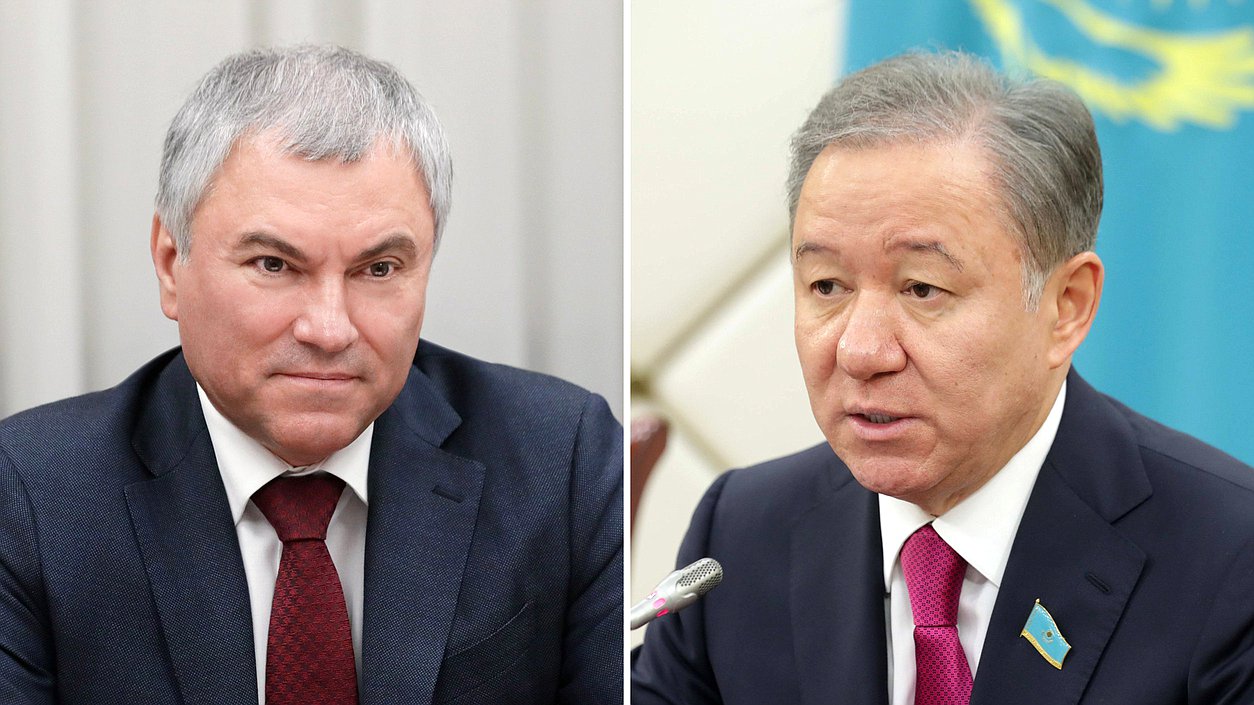 The CSTO PA Chairman, Chairman of the State Duma Vyacheslav Volodin

Volodin
Vyacheslav Victorovich The Chairman of the State Duma of the Federal Assembly of the Russian Federation of the eighth convocation. Elected in single mandate constituency № 163 (Saratov constituency - Saratov Oblast) discussed with the Chairman of the Parliament of Kazakhstan issues related to preparation of the meeting of the CSTO PA Council and the CSTO PA plenary session, which will be held on November 29. The events will be held via videoconference.
The Chairmen also discussed development of inter-parliamentary relations in various formats, including within the framework of the high-level commission, as well as the interaction of the relevant committees of the State Duma of the eighth convocation and the Mazhilis of the Parliament of the Republic of Kazakhstan.
Nurlan Nigmatulin congratulated Vyacheslav Volodin on his election as the Chairman of the State Duma.