Viacheslav Volodin met with President of the Billy Graham Evangelistic Association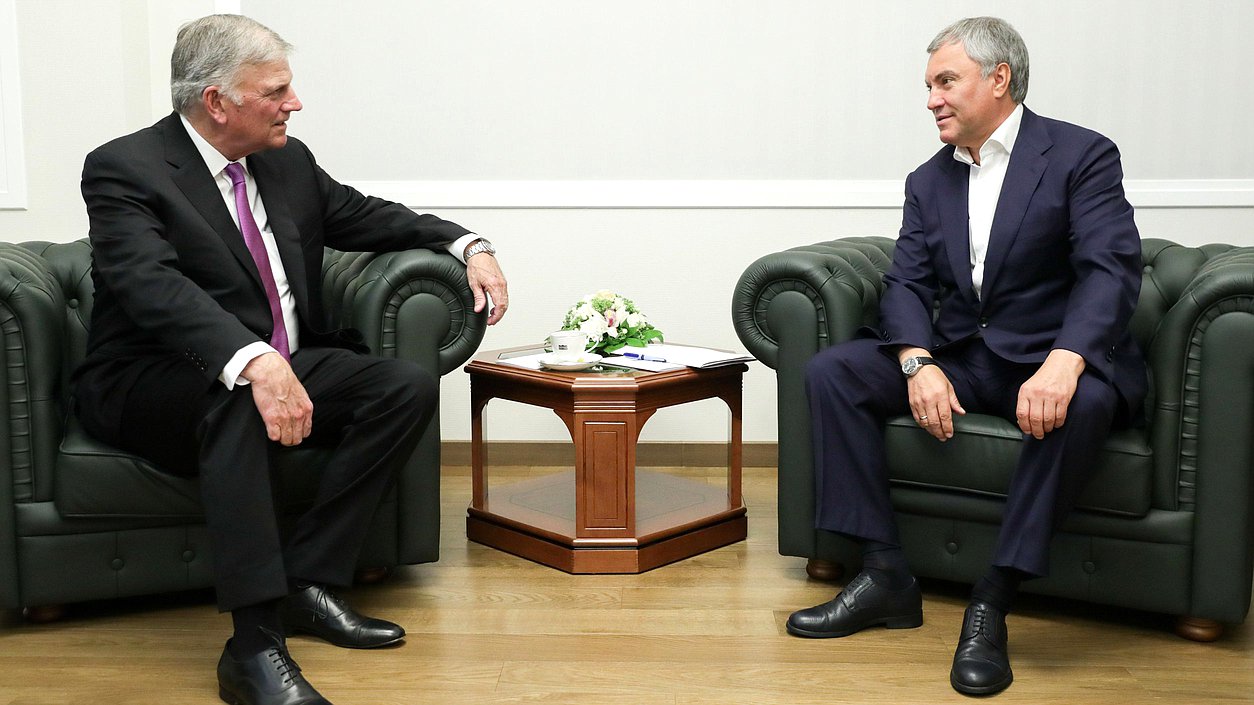 The Chairman of the State Duma Viacheslav Volodin

Volodin
Vyacheslav Victorovich The Chairman of the State Duma of the Federal Assembly of the Russian Federation of the eighth convocation. Elected in single mandate constituency № 163 (Saratov constituency - Saratov Oblast) held a meeting with the President of the Billy Graham Evangelistic Association Franklin Graham.
Viacheslav Volodin and Franklin Graham exchanged views on Russia-US cooperation and the current coronavirus pandemic situation.
The meeting participants also discussed issues related to traditional family values, including the recent situation with the ECHR's demand to the Russian Federation to develop a legal procedure to register same-sex unions.
"Russia has a firm and unequivocal stance on this issue. Marriage is a union of a man and a woman. Last year, the absolute majority of our citizens supported the amendments to the Constitution of the Russian Federation, which granted the right not to implement such ECHR decisions," stressed the Chairman of the State Duma.
Vice-Chairman of the Department for External Church Relations of the Russian Orthodox Church Archimandrite Philaret also took part in the meeting.
1 из 2